For over a hundred years, the Holland has been the premier office building in downtown Springfield.
Decoration Day. The Holland mid-build with trolleys and the downtown "pie".
The Holland Building in bunting for the 1926 Rotary welcome parade.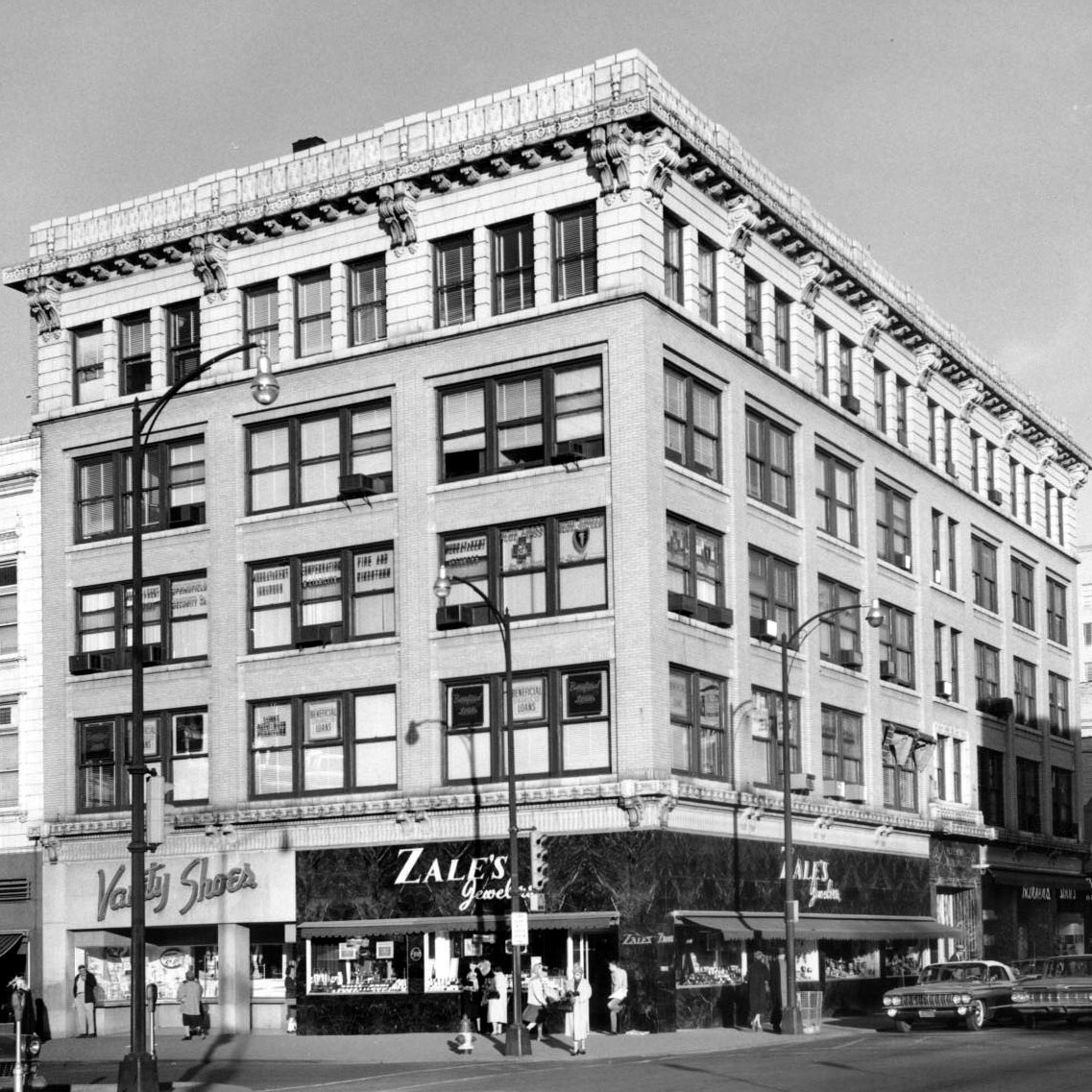 The Holland mid-century. Zales Jewelry and Vanity Shoes are staples on the square.
It's just as impressive today.